Office Air Purifier by Factory
Description du produit
Modèle: KJ-168 Usage: Accueil, Industrie, Voiture, Médical, Ingénierie, Type de cuisine: Anion Domaine d'application: 11-20m² Principe de fonctionnement: Active + Densité passive des anions:> 4000000pcs / m³ Puissance: 6W Poids unitaire: 0.86kgs Flux d'air: brevet de 3 vitesses: déflecteur d'eau unique Éclairage LED: 4PCS Spécifications: 220 * 220 * 220mm Code HS: 84213910 Structure: Volume d'air de bureau: <50m³ / h Certification: CE, ISO, RoHS, UL, GS, CQC, ETL, MSDS, CSA Source d'alimentation: Technologie de purification électrique: Tension de la salle de nettoyage: DC 12V Capacité du réservoir: 1.5L Affichage: Affichage LED UV: Oui Réglage de la minuterie: 9 heures Marque déposée: FUNGLAN Origine: Qingdao, province de Shandong, Chine Office Air Purifier By Factory
REAL FACTORY
FUNGLAN KJ-167/168 AROMATIC DESKTOP AIR PURIFIER
CARACTÉRISTIQUES:
1) Avec la technologie de lavage de l'eau;
2) Tension: DC12V / 6W;
3) 3 étapes de contrôle de vitesse: haute, moyenne, faible;
4) anion: 5 000 000 cm3;
5) Construit dans des lumières UV 4pcs;
6) Réglage de la minuterie 1-9 heures;
7) Conception unique: écran LED et panneau tactile;
8) Conception unique: déflecteur d'eau unique pour s'assurer que toutes les particules sont lavées à l'eau dans le réservoir et enfin l'air frais est sorti;
9) Construit en 4 pièces de lumière LED;
10) Peut être utilisé avec du parfum, l'huile essentielle;
| | |
| --- | --- |
| Product Name | Air Fresher |
| Model | KJ-167/KJ-168 |
| Voltage | 12V |
| Power | 6W |
| Tank Capacity | 1.5L |
| Weight | 0.86KG |
| Dimension | 220mmx220mmx220mm |
CARACTÉRISTIQUES ET AVANTAGES:
Système breveté de lavage à l'eau: utiliser de l'eau pulvérisée pour laver, purifier, rafraîchir et humidifier l'air
Le filtre antibactérien lavable décompose les polluants organiques en dioxyde de carbone et en eau
Filtre HEPA pour capturer des particules de plus de 0.3um de diamètre
Ioniseur négatif: générer des millions d'ions négatifs
Filtre photo-catalyseur plus UV-Light stérilise toutes les bactéries et les virus
Conception unique du déflecteur d'eau
Niveau de bruit à faible rendement élevé
Maintenance facile et faible coût d'entretien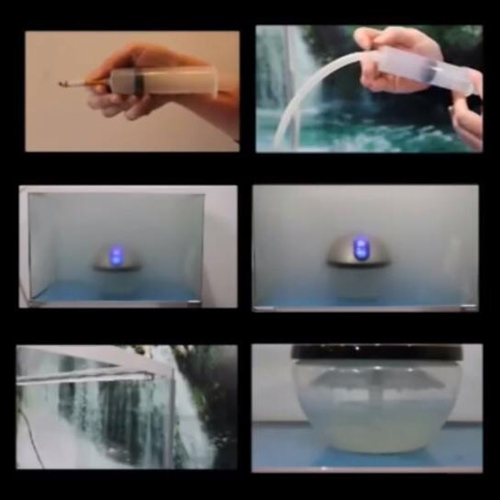 COMPARAISON DE LA FONCTION:
Function
KJ-167/168 Aromatic Air Freshener
Simple Globe Air Freshener
Water Washing Air
PATENT
NONE
Tank Capacity
1500ML
300-1200ML
LED Display
YES
NONE
Touch Panel
YES
NONE
Air Speed Setting
YES
(3 speeds control: High, Medium, Low)
NONE
Ionizer
YES
NONE
Negative Ion Density
More than 3 million/cm3
NONE
Unique Water Deflector
YES
(The unique design to ensure all the particulates to be catptured and water washed into the water tank)
NONE
UV lights
YES
(4pcs UV lights)
NONE
Timer Setting
YES
(1-9hours)
NONE
Sleeping Mode
YES
NONE
Colorful LED lights
YES
(4pcs colorful LED lights)
YES
(2pcs colorful LED lights)
Materials
Quality controlled materials
(cover: ecological ABS,
tank: ecological PET)
Cover: ABS
Tank: PET
Package
To be fixed with standard plastic foam and then packed into colour box
Colour box only
CHAMP D'APPLICATION:
Bureau, salle de réunion, chambre, salon, salle d'enfants, cuisine, centre d'accueil, couloir, chambre d'animal de compagnie, toilette, hôtel, hôpital, salon de beauté, SPA, salles de massage, espace de formation au yoga, autres espaces privés, public, etc.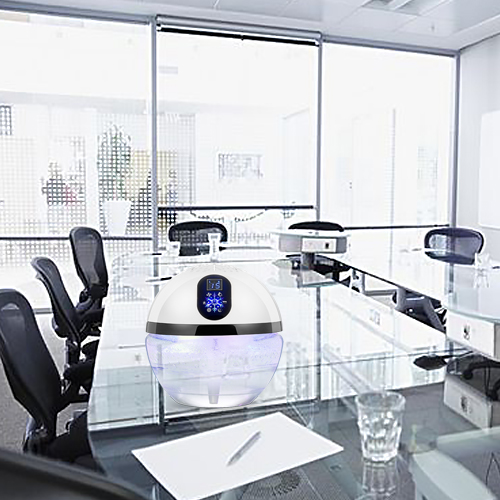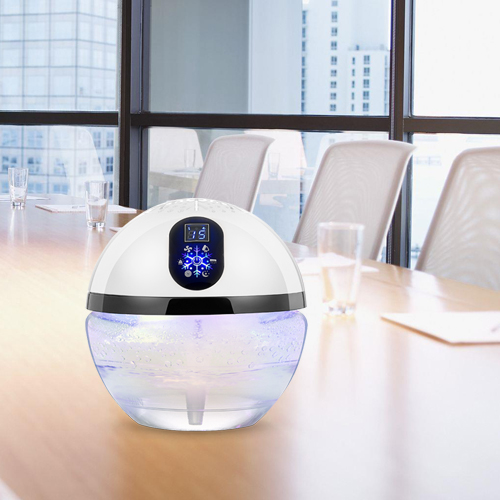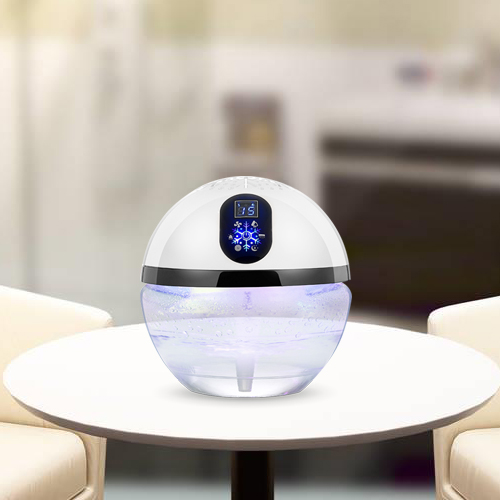 ACCESSOIRES:
Adaptateur (1 pc)
Manuel d'utilisation (1 pc)
DÉTAILS D'EMBALLAGE:
Quantity per Carton
Packing Details
1/9PCS
Product: 22x22x22cm
Color box:23.5x23.5x24cm
Carton:74.5x25.5x76.5cm

20'container:1944pcs
40'container:3888pcs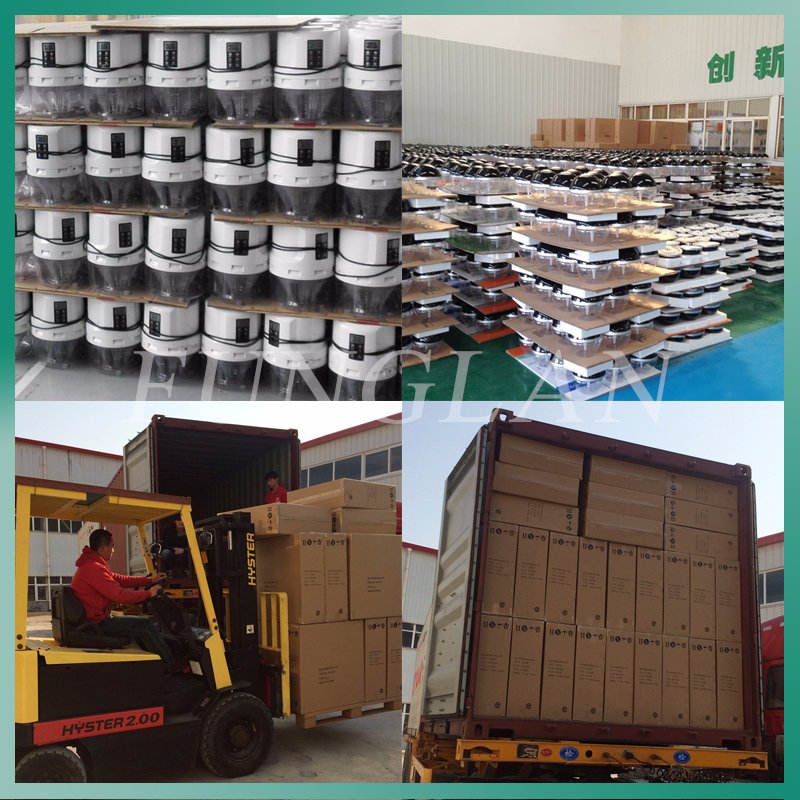 PROFIL DE LA SOCIÉTÉ:
Funglan Environmental protection & technology Co., Ltd est une entreprise de haute technologie qui s'engage dans la R & D, la fabrication et le marketing sur les produits en protection de l'environnement pendant de nombreuses années. Nous possédons une technique innovante du système de lavage à l'eau adoptée dans les purificateurs d'air qui est dans une position de leader autour le monde.
Soutenu par une équipe professionnelle et expérimentée de R & D dans les purificateurs d'air, la technologie brevetée et les machines modernisées, Funglan a développé dix types de produits et peut exporter des produits en Europe, aux États-Unis et en Asie du Sud-Est pour bénéficier aux clients du monde entier.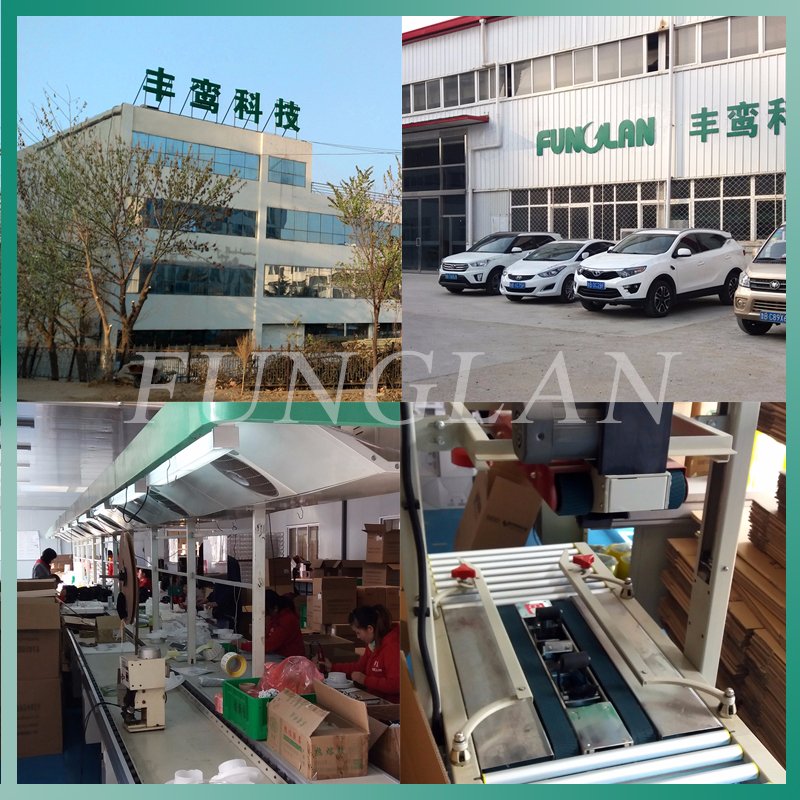 PROFITEZ DE L'AIR FRAIS DE FUNGLAN!
Groupes de Produits : Purificateur d'air / nettoyeur d'air